Do you disapprove of people who fold down the corners of the pages in books? Well so do I, usually, though I'm making an exception for The Folded Book Company. I love their intricate creations. Book folders use patterns, which are adapted to the number of pages in each book, with a specially created ruler to fold down pages to create a 3D design. Unlike papercutting, the pages are only folded so the book remains an intact object; you could still read it if you wanted to. This is my slightly wonky attempt. 
There's a full range of patterns to buy on Etsy. I'm working up to the anatomically correct version of the above.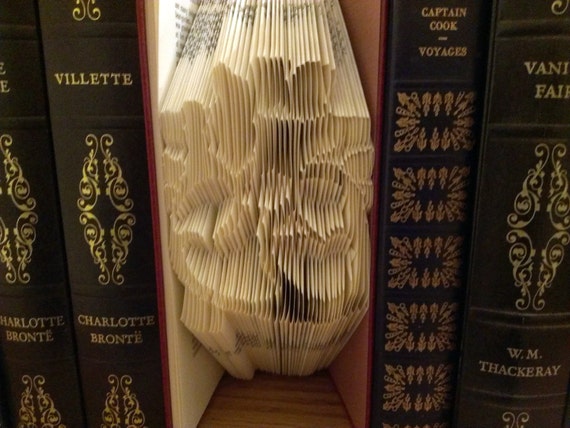 They're a lovely gift for the book lover in your life. Christmas is coming…
What do you think of folded books? What design would you make?